Most termite treatments done by a professional will be effective, but DIY treatments are not recommended. Depending on your unique situation, a pest control company will generally help you decide which treatment option works best for the infestation you have. Sentricon is considered to be one of the most effective and reliable treatments available today.
If administered properly, termite treatments are safe for you and your family. Even though some types have chemicals, a pest professional will always apply it in a manner that is harmless to your family and pets. No matter the treatment type, you need not worry about unsafe conditions so long as your pest control company takes all necessary safety precautions.
It is never a good idea to neglect treating your home for termites, whether you have an infestation or not. Treatment should be administered in a timely manner upon the discovery of termites by a professional pest control company. It is equally as important to have preventative treatment to avoid dealing with a termite infestation altogether.
Termite treatment will sometimes be effective enough to kill any other bugs you may have in or near your home.  Because termite treatments are often chemical, there's always a chance they will be just as effective in controlling other insects.
Termite treatment is almost never covered in homeowners insurance policies. These policies are made to protect property owners from damage caused by accidents, which is why treatment and repairs for termite damage are not recognized. Because of this reason, termite bonds are offered by pest control companies to help protect you.
No one wants to deal with the inconveniences of tenting their home for termite control, which requires homeowners to vacate their property. Luckily, there are many other types of termite treatments that are proven to be more effective as well as safe for you and your family.
Because termite infestations are so tricky to get rid of, it is necessary to always enlist the help of a professional pest control company when it comes to controlling termites in your home. Effective termite treatment requires the knowledge and experience of experts who can swiftly and effectively get rid of a termite infestation.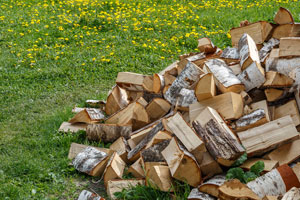 Each type of termite treatment works differently, but they all function to get rid of termites in or around your home. A professional pest control expert will fully inspect your property, administer treatment, and follow up after treatment to ensure its effectiveness. While termites aren't easy to control, it can be done with the help of a trusted company.
It's important to realize that treatment is not a once-and-done type of situation. Depending on the type of treatment applied to your home, you will need to consult with your professional pest control company about when it is time to re-treat your property.
There are many treatments available to get rid of termites. One of the main types is a baiting system like Sentricon. Because Sentricon has proven time and time again to be reliable and effective, it's often preferred by professional pest control companies as their treatment of choice.
Termite Treatment Serving Orlando and surrounding counties
Serving satisfied customers in:
Altamonte Springs | Apopka | East Orlando | West Orlando | Kissimmee | Leesburg | Orlando | Oviedo | Sanford
Orange County | Osceola County | Polk County | Seminole County | Volusia County
Flagler County | Lake County | Sumter County | Marion County